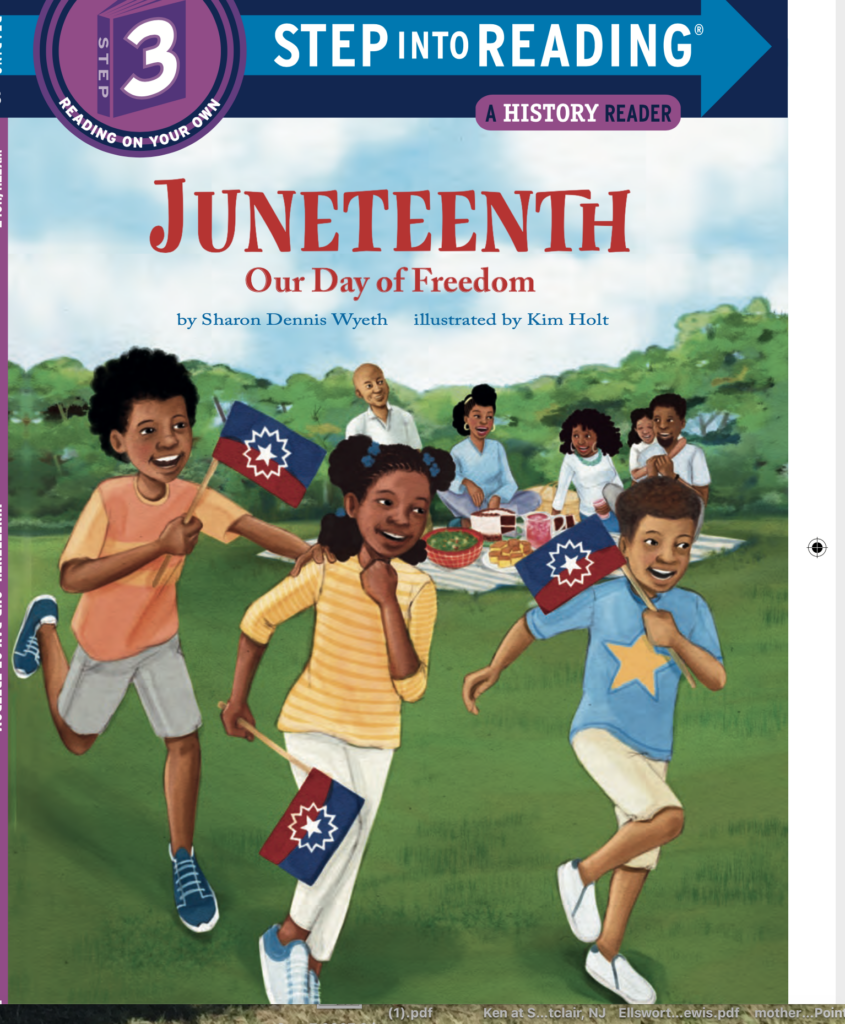 I dedicated this non fiction early reader to my third great grandmother Minerva Bell Lewis, formerly enslaved. After her Emancipation, she became the first Black female property owner in her small town of Scottsville, Virginia. She and her husband George Washington Lewis, who ran a store on the property, had twelve children, at least five of whom became teachers. This Juneteenth I will attend a ceremony in Scottsville where a marker will be placed on the site of the property my ancestor once owned–now a farmer's market!

RING A BELL FOR FREEDOM!
order from Watchung Booksellers OR wherever books are sold!
Juneteenth Our Day of Freedom is ALSO AN AUTHOR AUDIOBOOK!  
It wasn't my first time in a sound booth, but the first time I've had the opportunity to record one of my own books!
I also had the chance to record "Something Beautiful"! celebrating 25 years in print in 2023!